Don't let your office technology
slow down your progress.
Better Business Solutions is an authorized provider of Konica Minolta and Sharp office products as well as KIP wide format solutions and Paitec Pressure Sealers. Proudly serving Middle Tennessee since 1976.
Better Business Solutions serves businesses in Nashville, Franklin, Murfreesboro, Dickson, Columbia, Clarksville, Gallatin and beyond with copiers, printers, faxes, scanners, pressure sealers, and software solutions. 
We're Here to Help for Years to Come
Tired of dealing with overseas or impersonal IT tech support? Our local IT support department at our headquarters in Brentwood, Tennessee is here for you and your staff for setup, technical issues, and supply orders. Around here, you're like family.
We Only Choose the Best Products
Our relationships with suppliers have lasted for decades… and there's a reason for that! Unlike other big-box suppliers, we've handpicked the best products on the market and specialize in providing customized solutions based on your unique business needs.
Consistently ranked among the best in business solutions
Named BLI's 2018 Line of the Year
BLI's 2019-2020 PaceSetter Award for the Education and Healthcare Markets
Some of the Top Production machines in the Market
Machines used in some of the most secured environments
Can be easily customized to fit your desires and needs
Some of the newest advances in user interface available.
14 models earn BLI's 2020 Top Picks Awards
MFP's offering Active Directory integration
A full touchscreen that rivals today's popular tablets.
MFP's that offers the ability to convert .PDF scans into editable Microsoft Word documents.
Aquos Boards for the Educational and Meeting Room environments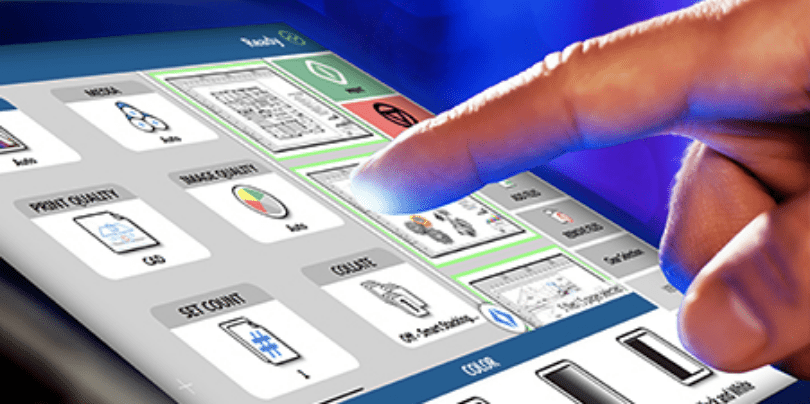 KIP Wide Format Systems plot, copy and scan large format CAD drawings, maps, and other technical documents.
User-friendly touch screen at the plotter plus integrated software for the viewing printing of complete sets of drawings
Delivers fast monochrome and color printing, depending on model
KIP is the industry leader for the construction, architectural and engineering community